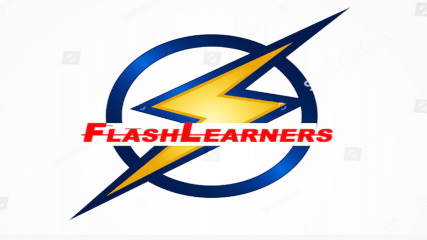 September 16, 2023

iitc

0
Working in the information technology industry can be a lucrative career path to pursue if you develop the skills necessary to perform highly technical tasks. There is a wide range of IT skills you can learn, and many of them can help you access high-paying occupations where those capabilities are highly regarded.
Familiarizing yourself with these IT competencies can help you make an informed decision about which ones you want to learn. In this article, we explore 16 high-paying IT skills you can pursue, including sample jobs for each one.
What are high-paying IT skills?
High-paying information technology (IT) skills are practical capabilities IT professionals use in their specialized occupations. These skills generally require highly complex technical knowledge and extensive educational qualifications in order to perform them successfully.
As the world becomes increasingly more reliant on technology, the competencies of these experts become more valuable, warranting better pay as compensation for their expertise. Their technical prowess aids in the development and advancement of the technology sector, allowing individuals and businesses to optimize their daily functions.
Read more: Information Technology Skills in Demand Today
16 high-paying IT skills
Here are 16 high-paying IT skills you can learn and careers making $60,000 a year or more that require them:
1. Cybersecurity
Cybersecurity is a skill that helps IT professionals secure digital information for their company or clients. This can refer to data within a database or on another server that needs protection from data breaches and hackers. No matter the size of the company, most organizations maintain substantial amounts of data, much of which may contain sensitive intelligence related to their own corporate data and customer contact and billing information.
Here are some occupations that use this skill:
Cybersecurity analyst: $94,217 per year

Cybersecurity specialist: $107,094 per year
2. Big data engineering
Big data engineering is a skill that a data specialist uses to transform large quantities of data into useable information. This acquired information helps companies develop better business strategies, become more innovative and improve their decision-making processes. Someone with this skill may also have to create the hardware and software architecture for their employer so that they can access and manipulate data more optimally.
Here are some occupations that use this skill:
Data consultant:** $86,787 per year

Data engineer:** $124,518 per year
3. Cloud computing
Cloud computing is a skill that enables professionals to develop intuitive and innovative cloud-based platforms, allowing organizations to manage business operations and major company functions from one central online platform or system. In this way, company employees can access corporate interfaces, systems and resources on a global scale, helping to improve productivity. This skill is especially beneficial because it makes data and applications more usable, it's cost efficient and it streamlines security measures.
Here are some occupations that use this skill:
Cloud engineer: $117,607 per year

Cloud consultant: $121,091 per year
4. Mobile application development
Mobile application development is a skill that allows IT professionals to develop interactive applications for mobile devices like cellphones, tablets and smartwatches. Mobile devices have become a prominent technology in most societies, so the expertise to create useful applications for these tools is incredibly lucrative and valuable.
Professionals with this skill may specialize in making applications for one platform, or they might diversify their capabilities by learning how to develop applications for a variety of mobile platforms and devices.
Here are some occupations that use this skill:
Application developer:$82,390 per year

Mobile developer: $119,597 per year
5. Data analytics
An IT professional with this skill can collect large amounts of data and then apply various techniques to decipher the data for useful information. Data analytics professionals examine data to help them make more informed decisions about a variety of business matters, like making profitable investments or identifying consumer market trends. With data analytics capabilities, a company can better assess their financial outcomes and make suitable predictions that help them improve their revenue growth and avoid economic losses or at least identify them.
Here are some occupations that use this skill:
Data analyst: $67,517 per year

Data scientist: $119,690 per year
Read more: What Is Data Analytics?
6. Web development
Web development is a skill that allows a professional to design and develop a website. Aside from the overall look of the website, this skill provides them with the knowledge to determine the functional capabilities of how the site operates. This could include features and details like the buttons a visitor presses or how different pages populate based on where the customer clicks. A person who works in web development ensures that the websites they create run smoothly and are easy to interact with and navigate.
Here are some occupations that use this skill:
Web developer: $70,572 per year

Websphere administrator: $86,328 per year
7. Robotics engineering
This skill allows a professional to build robots for a variety of purposes, combining both mechanical ingenuity and innovative computer programming. Some robots may function autonomously, some are voice-controlled and others can only operate with a person using a controller. Robotic devices can perform tasks at a much faster and consistent pace, and they can be incredibly cost effective so long as they don't need constant repairs. Some companies rely on robots to perform basic repetitive tasks.
Here are some occupations that use this skill:
Automation technician: $78,505 per year

Robotics engineer: $90,196 per year
8. Systems engineering
Systems engineering is a skill that focuses on supporting and maintaining the technical infrastructure of a business. A person with this skill can optimize system hardware and software, making it easier for these tools to run more sufficiently.
If a system does malfunction or fail, a person with this knowledge can use their expertise to debug, fix and reconfigure those failing systems. This helps to improve development processes that are essential to the company's workflow.
Here are some occupations that use this skill:
Systems engineer: $96,224 per year

Systems integration engineer: $100,470 per year
9. Software development
This skill allows knowledgeable professionals to develop a wide range of software applications for various platforms, like mobile, digital, web and desktop systems. Software development is a very diverse capability since a professional can use the skill to create software for a variety of purposes, like online shopping or audio recording. The capabilities of software development have very few limitations, aside from the professional's individual skill level and the technical limitations of a specific tool or system.
Here are some occupations that use this skill:
Software engineer: $100,427 per year

Software architect: $134,793 per year
10. Project management
Project management skills are an integral element of IT process and the information technology industry. This skill pertains to a professional's ability to manage the software and IT development process from inception and execution to maintenance. There are many types of project management methodologies that a professional may implement, each following by a specific set of guidelines. Some project management strategies work better for certain projects than others, and it's the skilled practitioner's duty to understand which one works best for their current initiative.
Here are some occupations that use this skill:
Project superintendent: $71,493 per year

Project manager: $74,889 per year
11. Risk analytics
As technology continues to develop at incredible speeds, it becomes more essential for someone with risk analytics skills to determine the potential risks and threats that come with transitioning to a more digital and technology-based business structure. In this way, a professional with this capability should know how to conduct a proper risk assessment of a company's systems and services so they can mitigate current risks and avoid potential future risks.
Here are some occupations that use this skill:
Risk analyst: $76,257 per year

Risk manager: $91,866 per year
12. Cryptography
Cryptography is an IT skill that allows a professional to understand the encryption processes of IT security. With this skill, a person should have a firm understanding of how to design and decipher an encryption system. This allows them to open highly encrypted information or seal away critical and sensitive information for deterring cyberattacks, identifying data leaks and mitigating any potential risks of hacking. Essentially, someone like a cryptographer is an encryption expert.
Here are some occupations that use this skill:
Information security analyst: $84,834 per year

Security analyst: $86,850 per year
13. Product management
Product management is a skill that allows someone to understand the processes for managing a product. A product is a good or service that a company provides to its clients or customers. A professional who works with the product should be very knowledgeable about its functional capabilities and limitations.
This ensures they can communicate product information accurately to stakeholders and make necessary adjustments to meet their needs. Someone with this skill may understand the product life cycle management concept or how to use project management tools.
Here are some occupations that use this skill:
Product manager: $96,781 per year

Product owner: $101,944 per year
14. UI designing
UI design skills are essential for developing the user interface for websites, software and mobile applications. UI design focuses on the look and functional processes of a platform. The primary purpose is to ensure that the customer can use the interface easily and with little technical disturbance or error.
Here are some occupations that use this skill:
User experience architect: $103,761 per year

Front-end developer: $103,887 per year
15. Video production
Video production is a skill for producing high-quality videos. Someone with this skill may have a mastery of video editing and videography. They might also know how to use a variety of online video uploading platforms. There is a wide range of video recording tools and equipment for these professionals to use. Becoming knowledgeable on how to employ several of these devices can help them diversify their skill set.
Here are some occupations that use this skill:
Video engineer: $65,695 per year

Videographer: $76,456 per year
16. Video game design
Video game design is a skill that allows someone to create video games. However, there are several aspects to the process, like programming and digital game design. Therefore, someone with this skill may understand more than just one element of the overall game development process, such as character design, sound design or environmental landscaping.
Here are some occupations that use this skill:
Programmer analyst: $70,399 per year

Video game designer: $74,527 per year