Is WAEC GCE 2021 registration form out? This is a notice to all candidates who wish to sit for WAEC GCE examination for 2021/2022 academic session that WAEC GCE registration form for January/February (first series) is already out.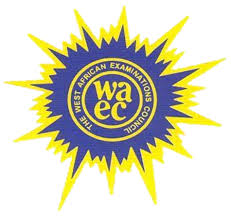 Sequel to the information provided above concerning WAEC GCE registration for January/February 2021, all those who are interested in purchasing WAEC GCE registration form can follow the instructions outlined below to register successfully for the WAEC GCE examination.
About WAEC GCE
The West African Examinations Council (WAEC), began conducting two series of the West African Senior School Certificate Examination (WASSCE) for Private Candidates in 2018. The First Series for 2021 will be conducted in the Month of February, 2021.

The First Series of the WAEC GCE for private candidates would be an urban-based examination. It is intended to help candidates, who have deficiencies in their WASSCE results, bridge the gap.
Nineteen (19) Subjects will be available for the Examination. Intending candidates for the examination are, therefore, strongly advised to visit the link – www.waecnigeria.org- to confirm available examination towns and subjects before obtaining the registration PIN.
Other WAEC Related Posts
WAEC GCE Registration
Intending candidates for the West African Senior School Certificate Examination (WASSCE) are hereby informed that the Private Candidates, 2021 – First Series registration will be online.
Prospective candidates can either purchase the registration pin themselves online and proceed to a cyber cafe to complete the registration or do all the registration process in an approved registration cyber cafes.
After obtaining the Registration PIN. candidates should log on to www.waeconline.org.ng for registration.
Candidates should also note that the registration procedure has been designed to accommodate biometric features that will be used for validation at the examination centres.
How Much Is WAEC GCE Registration Form Pin?
N13,950.
The cost of WAEC GCE registration pin is Thirteen Thousand, Nine Hundred and Fifty Naira only (N13,950).
How To Pay for WAEC GCE Registration Pin
Visit any of the following banks or any accredited agent and obtain the registration PIN and the information VCD:
Access Bank Plc

First Bank of Nig. Plc.

Sterling Bank Plc

Zenith Bank Plc

Access (Diamond) Bank Plc

First City Monument Bank Plc

Skye Bank Plc

Union Bank of Nigeria Plc

Ecobank Ltd

Guaranty Trust Bank Plc

Stanbic IBTC Bank Plc

United Bank for Africa Plc

Fidelity Bank Plc

Heritage Bank Plc

Standard Chartered Bank Plc

Unity Bank Plc

WEMA BankPlc
In addition, candidates will be required to pay Five Hundred Naira (N500.00) commission to the banks/accredited agents.
When is WAEC GCE Registration Starting?
December 21, 2020.
WAEC GCE registration is starting on the 21st of December, 2020.
WAEC GCE Registration Closing Date
January 29, 2021.
WAEC GCE Registration is closing on the 29th of January, 2021.
Note: After obtaining the registration PIN, candidates should log on to https://registration.waecdirect.org/FirstSeries/ for registration. Candidates should also note that the registration procedure has been designed to accommodate biometric features that will be used for validation at the examination centres.

REGISTRATION
Candidates must conclude registration within two weeks of first access to the website during the registration period. They should ensure that their names, gender, passport photographs, dates of birth and subjects are correct. They are also to print the admission notice/photo card as evidence of successful registration.
This will serve as their photo card during the examination. The result checker PIN will also be on the photo card.
Only Digital Personal Scanner should be used for fingerprint registration.
CANDIDATES WITH DISABILITIES AND IMPAIRMENT
Candidates with disabilities /impairment will also register online like other candidates but they must clearly state their disabilities /impairment e.g blind, low vision, spastic, speech, etc.
WALK-IN CANDIDATES
Candidates who wish to register for the examination after the close of entries may be accommodated as "Walk-in-Candidates" provided they register not less than twenty four hours to the scheduled time of the paper (s) they intend to write. The "Walk-in-Candidates" registration fee is N35,000.00 (Thirty Five Thousand Naira) only.
GENERAL INFORMATION
(1) Candidates should view the Information VCD before they register for the examination.
(2) Candidates should note that examination fees are not refundable.
(3) Candidates should print the examination Timetable at the completion of their registration.
(4) Entries must be uploaded with good quality passport size photographs, not "wait and get" photographs.
The background of such photographs MUST NOT BE BLUE OR RED. The size should be 275 by 314 pixels. Entries with unacceptable passport photographs will be rejected.
Passport Capture Specification
Eyes
1)Both eyes must be visible.
2)Image must not be blurry.Very Clear.
3)Ears need to show.
Face
1)Face must be clear and visible.
2)The face must be centralized.
Head
1)Head section must be at least 0.5 cm margin from the upper border.
2)Head must not tilt to the left or right.
Background
1)No image in the background.
2)Background may be white or grey.
Edges
1)The edges of the picture must not be distorted by objects.
2)Picture Dimension 275×314 and size of 7 to 15kb must be adhered to.
Lighting
1)Adequate lighting must be provided to brighten the face.
(5) Candidates should study the Regulations and Syllabuses as well as the Timetable for the examination, Sample Scheme and Questions which they can download from WAEC's website ( ) using their registration PIN.
(6) All candidates must go to their examination halls in mufti and without arms. No professional uniform of any kind will be allowed in the examination hall.
(7) The entire results of candidates who sit for the examination in more than one centre will be cancelled.
(8) Smoking is not allowed in the examination hall.
(9) Any candidate that comes into the examination hall with mobile phone and /or electronic or communication gadgets will have his or her entire results cancelled.
(10) All candidates must ensure that their entries are correctly uploaded, as the Council will not be held responsible for errors in candidates' particulars. No request for correction will be entertained on any information which a candidate voluntarily gives at the point of registration as soon as the examination commences.
(11) Candidates must come into the examination hall with their original photo cards.
(12) Candidates who engage in examination malpractice will not only have their results cancelled but may be prosecuted.
(13) Candidates must ensure they provide valid email address and telephone number (s) during registration.
(14) All candidates MUST be prepared to observe all COVID-19 Regulations.