When is Tech-U resumption date for 2020/2021? If you want to know when Technical University Ibadan will be resuming academic activities for the current session then you are going to benefit from this post created primarily for updates on Tech-U resumption date.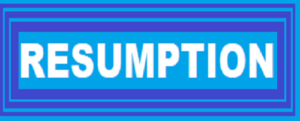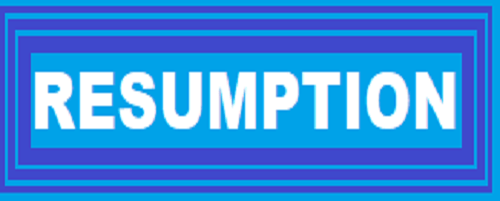 Sequel to the introduction made above, the general public are hereby informed that Tech-U resumption date for 2020/2021 academic session has been announced by the management of the Technical University Ibadan.
I know you are much eager to see when Tech-U will be commencing academic activities and you are going to get just that. Before then, let us give a brief background information on Technical University Ibadan.
About Technical University Ibadan (Tech-U)
First of all, the Technical University Ibadan is popularly known as Tech-U. Technical University Ibadan is one of the universities in Nigeria located in Ibadan, Oyo State, Nigeria. It is among the best universities in Nigeria that was established/founded in 2012.
Tech-U Resumption Date
February 14, 2021.
Technical University Ibadan will resume as from 14th of February, 2021.
The Senate of the First Technical University has approved Sunday, February 14, 2021 as the resumption date for all new students of the institution for the 2020/2021 academic session.
Rising from its meeting held on Thursday, the Senate also approved Sunday, February 28 as the resumption date for all returning students.
While orientation programmes for freshmen will commence on Monday, February 15, online registration of courses will commence on Monday, February 22, 2021.
According to a press release issued by the institution Registrar and Secretary to Senate, Mrs Olayinka Balogun, Monday, March 1, 2021 was approved for the commencement of academic activities for the session.
The release added that academic activities will run on blended learning policy approved by the council in 2020.
It added that the second semester lectures will end on Friday, October 1, 2021 and the sessional vacation will commence on Monday, November 8, 2021.
The Senate also mandated staff and students to strictly observe the approved prevention protocols in order to contain the transmission of COVID-19 on campus.
You can find update on the resumption date of Technical University Ibadan above. However, the federal government of Nigeria has given the authorisation for all institutions in Nigeria to remain closed until January 18, 2021.
Bearing that in mind, Tech-U resumption date will be as from January especially if ASUU strike is eased for the time being. So if ASUU strike is not in play, Tech-U will resume by January, if not, then it will be as from February 2021 or beyond.
We are going to update this page as soon as a fixed resumption date for Technical University Ibadan is officially made public by the management. Until then, keep on checking this page for update on Tech-U resumption date.