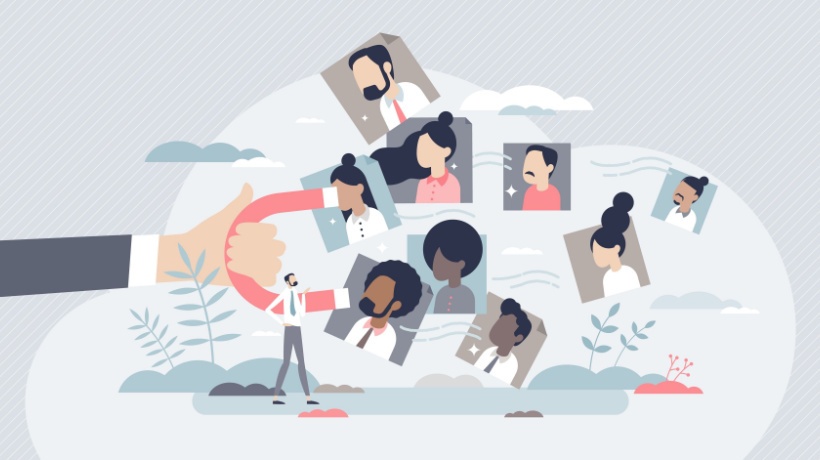 How To Expand Your Audience Using Social Media
Although they started out as a way to connect with friends and family, social media have been playing an important part in the professional world for a long time now. In fact, they have become vital for any business that wants to be successful, regardless of field or industry. The only thing is you need to know how to use them to attract an audience and keep it interested in what you do. In this article, we look at 7 straightforward ways to help you establish a robust social media presence so that you can grow your online learning community.
7 Easy Steps To Establish Your Social Media Presence
1. Know Why You Are Doing It
It's safe to say that almost everyone uses social media in one way or another nowadays. However, that's not reason enough for you to do it, too. If you want social media to have a meaningful impact on the success of your online training program, you need to know what you're trying to achieve through them. Is it attracting a wider audience? Creating a learning community for easy collaboration and information sharing? Encouraging your audience to engage more actively with the learning process? Defining these goals will give purpose to your platform and help you optimize the content you share.
2. Choose The Right Platform
Although there is an abundance of social media platforms to choose from, you only need to be targeting the ones your audience uses. It won't do you any good to spread your resources thin trying to keep up with all platforms when learners mostly use a select few. Your main type of content is another factor that must guide your choice. Some platforms, such as Facebook, are more text and video-oriented, while others mostly function with images, i.e., Instagram. Keep these elements in mind when performing your research so that you select the social media platform that best fits your goals.
3. Curate Your Learning Content
The secret to building a robust social media presence is to share content that is inviting to your audience. As long as you post information that is inspiring, interesting, and valuable, more and more people will be drawn to your account. Make sure to share content that showcases your expertise and the strong points of your online training program to establish yourself as an authority. In addition, you can seek out other experts and thought leaders in your field and add links to their material to add further value to the learning journey of your followers.
4. Create An Uploading Schedule
Consistency is key if you want your followers to keep coming back to your social media account. This requires establishing and sticking to an uploading schedule so that learners know when to expect new content from you. That doesn't mean you have to post every single day, though, as users are far more likely to appreciate quality over quantity. In fact, reaching out a few times per week is more than enough. Apart from keeping you on track, an uploading plan will also help you monitor the content you upload so that you avoid repetition. This way, your page will always be updated with fresh material.
5. Connect With Learning Communities
Part of building your online presence is networking and connecting with like-minded individuals who can help you advance your goals. This is particularly easy in the world of social media, as a simple search reveals countless groups, communities, or hashtags dedicated to your subject of interest. In joining these online communities, you tap into a pool of collective knowledge that can enhance the effectiveness of your online training strategy. Not to mention that the more you interact with posts and participate in the discussion, the more you establish yourself as an industry thought leader, boosting the reach and popularity of your services.
6. Spread The Word
Once you start producing consistent material on your platform of choice, it's only natural that your following will slowly grow. But you need to take extra steps yourself to speed up this process. Make sure to let everyone in your circle know that you have ventured into social media and invite them to follow you. Moreover, add links to your profile(s) in your professional website, promotional content, or any emails that you exchange with clients, learners, or collaborators. Getting the ball rolling might be hard, but maintaining your following will eventually become much simpler.
7. Interact To Stay Relevant
It's easy to understand that your success in the field of social media depends heavily on how much you interact with your audience. The word "social" is in the name, after all. Therefore, it's important to view your platform as something more than a place for you to post learning material. In reality, it is a breeding ground for communication, opinion exchange, and relationship building. You can accomplish this by responding to messages, answering questions, as well as initiating conversations, and encouraging participation. This way, you will build a tight-knit circle of individuals with similar interests who will be motivated to share their insights to promote learning and development for all.
Conclusion
Social media can be a powerful ally in your pursuit to enhance the effectiveness of online learning and tap into a larger audience. And although many businesses and organizations find it challenging to build a social media presence from scratch, it can be simpler than you think. By following the simple steps we shared in this article, you will easily figure out how to best utilize social media to your advantage and what is the right material to share with your audience.