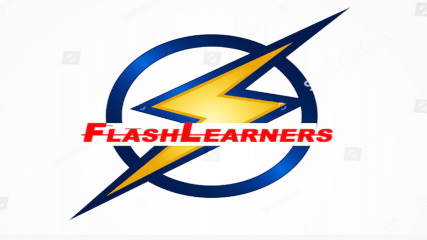 The Federal University of Health Sciences in Ila-Orangun, Nigeria (FUHSI) has officially unveiled the commencement dates for the registration of the Post-UTME screening exercise for the 2023/2024 academic session. Registration will kick off on the 11th of September and conclude on the 13th of October 2023.
FUHSI Post UTME Form
| | |
| --- | --- |
| ???? Registration | Commences on 11th September, ends on 13th October 2023 |
| ???? Eligibility | Candidates must meet a minimum UTME score for chosen courses |
| ???? Course Choices | Medicine, Nursing, Medical Laboratory Science, Audiology, etc. |
| ???? Scoring | Overall percentage based on JAMB score, O' Level results, and online examination |
| ???? Admission Errors | Any discrepancies in uploaded grades could lead to withdrawal of admission |
| ⛔ Change Limitation | No changes allowed in the programme after post-UTME registration |
| ???? Application | To be done online with JAMB Number and UTME Score |
| ???? Further Queries | Direct to the university's helpdesk email. |
Eligibility Requirements for Post-UTME Screening at FUHSI
Who Can Apply?
Primary Candidates: Those who have selected FUHSI as their first choice in the 2023 Unified Tertiary Matriculation Examination (UTME) and have obtained a minimum UTME score as stipulated for their chosen course.
Secondary Candidates: Individuals who initially did not opt for FUHSI but wish to apply may alter their choice of institution or course via the JAMB portal.
READ ALSO: GVU POST-UTME SCREENING FORM
Minimum UTME Scores for Courses at FUHSI
Medicine and Surgery: A minimum UTME score of 220
Nursing Sciences: A minimum UTME score of 220
Medical Laboratory Science: A minimum UTME score of 190
Audiology & Biochemistry: A minimum UTME score of 180
Information Technology & Health Informatics: A minimum UTME score of 180
Microbiology: A minimum UTME score of 180
Nutrition & Dietetics: A minimum UTME score of 180
Pharmacology: A minimum UTME score of 180
Additionally, those aspiring for MBBS, Nursing Science, and Medical Laboratory Science are obliged to have five credit passes in pertinent O' Level subjects, and this must be acquired in not more than one sitting.
A Step-By-Step Guide on How to Register for FUHSI Post-UTME
Navigate to the application portal: FUHSI Admissions Portal https://admissions.fuhsi.edu.ng/applicant/login.
Log in utilising your JAMB Number and UTME Score.
Your shown score will be an overall percentage, calculated based on your JAMB score, O-Level results, the number of O-Level sittings indicated during the Post-UTME registration, and the Post-UTME online examination.
Note: If any discrepancies arise between the actual uploaded grade and the grade specified during the Post-UTME registration, the candidate's admission will be immediately rescinded.
Important: The university will not entertain any excuses regarding errors made during the Post-UTME registration process. Also, changes in programme are not permitted following the Post-UTME registration.
Contact Details for Further Information
For any additional queries, the university's help desk may be contacted via email at helpdesk@fuhsi.edu.ng.
By adhering to these guidelines, candidates position themselves favourably for admission into one of Nigeria's premier healthcare institutions. This is an opportunity to set the stage for a rewarding career in the health sciences. Good luck to all prospective students!
I hope you find this article helpful.