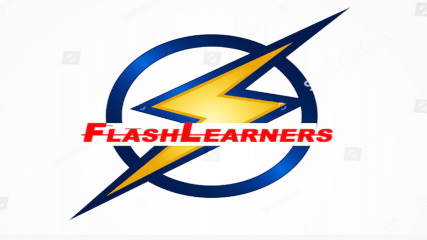 September 14, 2023

iitc

0
If you have a strong interest in finance and the stock markets, then a career in investment banking may be for you. Unlike other types of bankers, investment bankers work specifically with corporations and governments, offering financial advisory services and help with executing transactions. Learning about what investment bankers do can help you determine whether this is a path you want to explore further.
In this article, we discuss what investment banking is, what investment bankers do, how much investment bankers typically earn, the skills you need to succeed as an investment banker and the steps you must take to become one.
What is investment banking?
Investment banking is a division of banking operations designed to help organizations, corporations and governments raise capital by executing transactions like mergers and acquisitions and accessing financial consultancy services. Investment banks act as the intermediary between institutions that need capital to run and grow their businesses and investors looking for investment opportunities. Investment banks also underwrite equity securities and new debt for all types of corporations and offer guidance for companies regarding the issue and placement of stock.
What does an investment banker do?
Investment bankers serve in an advisory capacity for governments and corporations. They offer their clients various advisory services, help them raise money in the capital markets and provide guidance with mergers and acquisitions. Some of their key responsibilities include:
Developing different types of financial models in order to value debt and equity for capital raising transactions, mergers and acquisitions

Developing recommendations for mergers and acquisitions, product offerings, valuations and private equity transactions

Performing various valuation methods

Preparing and reviewing investment memoranda, pitch books, management presentations and other materials used to help clients gain financing

Performing research, analysis and documentation prior to transactions

Developing and maintaining relationships in order to expand the business

Creating presentations for different client portfolios
Average salary of an investment banker
The average salary for an investment banker in the U.S. is $84,044 per year. Some salaries range from $53,219 to $180,000 per year depending on the financial institution and the candidate's experience, geographical location and skills. Usually, investment bankers at large banks make more money, including salary and bonuses. Top-performing banks may pay an annual base salary of more than $200,000 to recent graduates from prestigious finance programs.
Functions of investment banking
There are seven primary investment banking functions, including:
IPOs: Companies work with investment banks when they're issuing an IPO, or initial public offering. The bank helps the company to set everything up and list the IPO in a stock exchange.

Mergers and acquisitions: This is another major function of investment banks. A merger and acquisition in the area of finance, strategy and management that deals with the joining or purchasing of companies. Investment banks can represent either the buyer or seller in a merger and acquisition. It helps complete a company valuation and can help a company raise funds for mergers or acquisitions.

Risk management: Investment banks help companies manage their financial risks in terms of loans, liquidity or currency. Investment banks also help companies control legal and compliance risks, operational risks, business risks and investment risks.

Research: Investment banks perform a wide variety of research, including fixed income research, equity research, qualitative research and macroeconomic research. The bank then shares the results of its research with its clients.

Merchant banking: Investment banks provide consultancy for financial, legal, managerial and marketing matters. They can help clients to raise financing, manage portfolios and even provide special assistance to small businesses and entrepreneurs, among other services.
Why is investment banking important?
Investment banking is important because it makes it possible for businesses and governments to get advice on how to manage their financial challenges. It also makes it possible for them to obtain financing, whether from bond issues stock offerings or derivative products. The investment banks make it easy for large corporations and enterprises to connect with investors.
Read more: Top Job Paths for a Career in Investment Banking
Who do investment bankers work with?
Investment bankers work with a variety of different clients, including:
Entrepreneurs

Small businesses

Corporations

Governments
Investment bankers are essentially financial advisors to these corporations or government entities, and their main objective is to help their clients raise money. That may mean issuing a bond, negotiating the acquisition of a rival company, arranging the sale of stock or arranging the sale of the company itself.
Skills you need to work in investment banking
The primary skills you need to develop to succeed in the field of investment banking includes:
Analytical skills: In order to succeed in investment banking, you need strong numerical and analytical skills. You must be able to perform research, gather information and then analyze that data to reach a logical conclusion.

Teamwork: Investment bankers typically work as part of a larger team in order to meet the needs of their clients. In order to succeed in this environment, you must have excellent teamwork skills and, ideally, team leadership skills.

Work ethic: The field of investment banking requires high energy and a strong commitment. Aspiring investment bankers must have a strong work ethic to thrive in this type of environment.

Communication skills: Because investment bankers are required to communicate with clients and create reports, they need strong verbal and written communication skills.

Time management skills: Investment bankers typically work on more than one account, which means they must have strong time management and project management skills in order to successfully balance their time and meet all of the applicable deadlines for their work.
How to become an investment banker
Here are the basic steps you need to take to pursue a career as an investment banker:
1. Get a bachelor's degree
Investment bankers are required, at a minimum, to hold a bachelor's degree. Consider pursuing a degree in accounting, finance, business administration or another closely related business degree. Regardless of the specific degree you choose, it's important to complete coursework in finance, economics and mathematics.
2. Complete an internship
While investment banks don't require that entry-level candidates have work experience in investment banking, the hands-on experience you gain within an internship can make you more competitive as a candidate, especially if you complete your internship in a relevant industry.
3. Pursue entry-level opportunities
The next step you need to complete is to find an entry-level position in an investment banking firm. If you choose to seek employment after completing your master's degree, then you will likely have an edge over other applicants. You may also qualify for more advanced positions.
4. Consider a master's degree
Though not necessarily required to work in investment banking, you likely will be required to have one to advance in the field. Additionally, completing a master's degree makes you more competitive as a candidate for advanced positions.
5. Pursue licensing
Investment banks often require securities licenses, such as the Series 63 or Series 79. In order to obtain these licenses, you must pass an exam. Candidates must be sponsored by a Financial Industry Regulatory Authority (FINRA) member firm to take one of these exams.